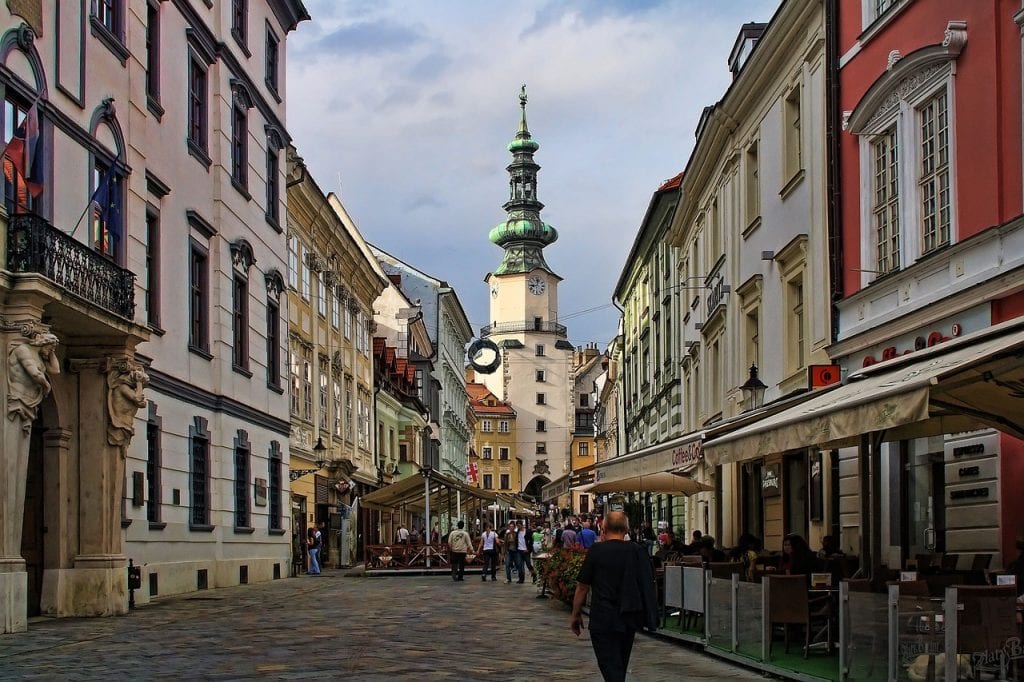 The only preserved gate of the medieval city fortifications. Its Gothic foundations were laid in the 1st half of the 14th century. During 1511 – 1513 it was heightened, and during 1753 – 1758 rebuilt into its present appearance when a statue of St. Michael was placed on the top of the 51-metre high tower.
Three coats of arms from the 16th century are placed above the entrance door to the tower. The one with a cross represents the coat of arms of Lower Hungary, the three gates are the symbol of the city of Bratislava and the middle coat of arms is of the Polish King Jagelov who ruled Hungary in the 16th century.
At present, the Museum of Weapons and City Fortifications, part of the City Museum is located within the tower. A very nice view of the old city is provided from the tower after visitors walk up several flights of steep, narrow stairs.