It is a popular tradition for Bratislava families to do their weekend produce shopping at one of the city's lively market places. They are a welcome off-the-beaten-path sight for visitors who can sample local flavours from food through chinese running shoes.
Some of the produce on offer is from local production (especially villages in southern Slovakia) but many stalls now offer the same imported produce from wholesale warehouses as in ordinary shops.
Central Market Mileticova (Centralne trhovisko)
The largest market with many food stalls also offering a variety of industrial products at discounted prices. Especially lively on Saturdays. Easily accessible by public transport.
Main Indoor Market Trnavske myto (Hlavna trznica)
This orangeish glass and metal structure has seen better times. Located on a busy junction, the Indoor Market offers produce and other food shops.
Fresh Market
The prefab former IKEA building at Tomasikova has re-opened as a farmer's market.
SNP Square (Stara Trznica)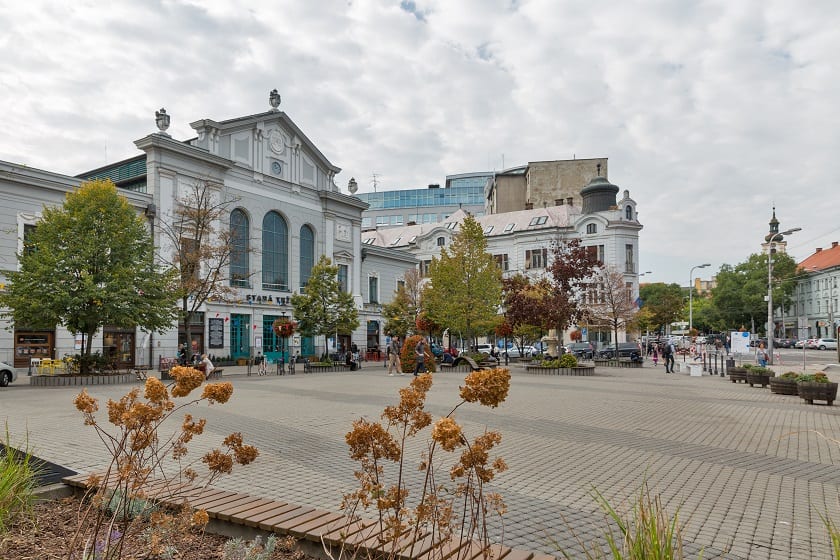 A revived indoor market place in the centre of the city offering souvenirs, numerous fast food outlets, good beer and many specialty shops (newspapers, ethnic, nuts). Popular budget lunch spot during the day and in the evenings.
Small open air markets can also be found on Polna (near Medical garden), Zilinska, Sancova, Mlynarovicova (Petrzalka) and M. Sch. Trnavskeho (Dubravka).